Sorry to have left you guys for so long, first I was sick, then I was sick on antibiotics. Then the opportunity to take bookish trip and go see a Broadway show came up. So good news is I came back with tons of great books and comics. I will try to get IG pictures of all of them. So my friend and I were in Greenville, which has a like 5 independent book stores and tons of comic book shops. To compare my town has no independent book stores and only a few comic shops.
I definitely loved all the bookstores and plan to write reviews about all of them but what stuck out was the staff of some of the book stores and comics shops. I plan to write up my own reviews on these standout people.
Here are some pictures from my trip.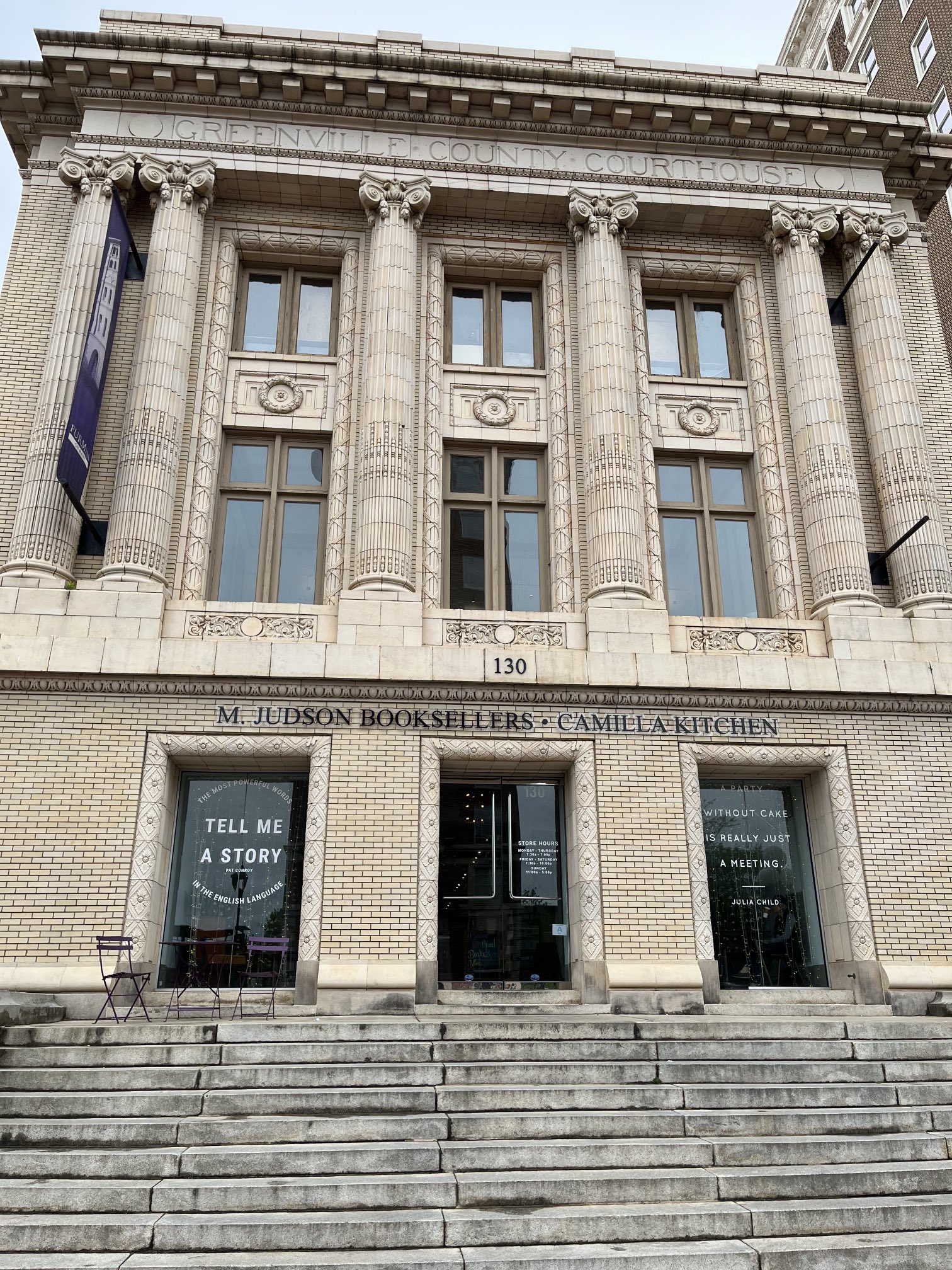 And finally my lunch
I'd like to give particular shoutouts to Fiction Addiction, which had The Last Mapmaker, a book I've been looking for literally forever. Mr. K's Used Books for their great selection of teen and middle grade books at a great price. I may be repeating myself but M. Judson was just the ultimate experience I will be coming back for sure to visit there next time I'm in Greenville. I also loved my experience at the comics shop Borderlands Comics and Games.
Also a shoutout to Cornerstone Minerals for my lovely new ring. The Trading Post at the Broadway Show for all my new jewelry and this blanket that I'm now a huge fan of and also my prop of Elsa's coronation orb.
Overall what I'm trying to say is I had a fantastic time. Thank you everyone for hanging with the blog through my break, we will now be going back to posts every day. This trip and getting new books has really re-energized me about working on the blog.