I'm excited about this wonderful challenge called Path Or Pantheon. It's presented by the wonderful folks over at @MythTakeReads they are doing a small challenge, in between Rounds of their #MakeYourMythTakerChallenge. This is good for me because while I love their work I've always a little intimidated to do MythTaker. I'm going to do it next cycle however this is a nice way to did my toes in.
You either pick one of the Pantheon which has a set of books based on select gods in the pantheon. A Path is set up much the same way except they deal with themes that go across the pantheons like beauty, home or war.
I selected after much deliberation was the Path of Home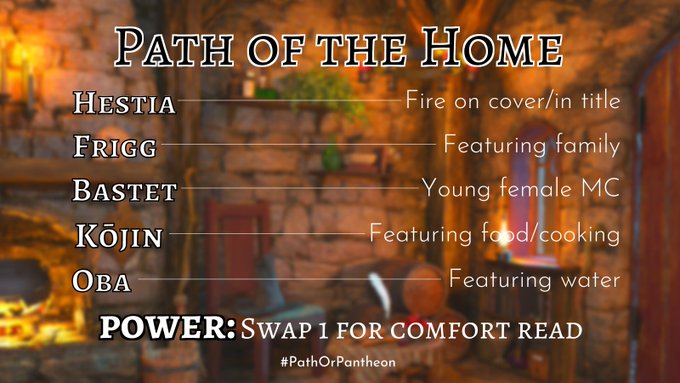 I'm going to do a TBR on this tomorrow, so check out the books I've picked out to meet to prompts and check out the challenge here.