This week has been pretty quiet. I'm not complaining, I've gotten a good bit of stuff done. Though not as much as I would have liked on the blogging front, maybe that will be next week's project? What did I do this week? I've been reading. I'm currently working on three books two of which are diverse books.
Currently Reading
The Dragon Egg Princess
This is a short middle grade by #WeNeedDiverseBooks co-founder Ellen Oh, the book draws inspiration from Korean lore and culture.  Jiho Park is just trying to get by, in a kingdom filled with magic, he and his family are immune to its effects but that doesn't make his life easy.
Since his father disappeared into the Kidahara, a powerful ancient forest, five years ago Jiho wants nothing to do with his family legacy of being a forest ranger and protecting the Kidahara. Jiho has lost too much and knows all too well about the dangers the forest holds and how those who go in don't come back, like his father and the only daughter of the royal family Princess Koko.
But when Jiho agrees to help foreign forces access the Kidhara to get money, he needs for his family to survive, he finds out that a long-forgotten evil that's been lurking deep in the Kidahara is starting to wake up again.
But how can a magic-less boy, a bandit leader, and lost princess join forces and save the world before it's too late?
Amazon: The Dragon Egg Princess
Midsummer's Mayhem
A contemporary retelling of a Midsummer Night's Dream with a diverse cast.
Eleven-year-old Mimi Mackson feels lost in her big Indian American family, everyone else has something they are good at. Her Dad's a renowned food writer and her mom's a successful businesswoman. Her three older siblings are all great at things like acting, sports, and music.
It's easy to feel invisible. Sure she has baking but she's not sure she's the greatest at it, she loves it though, and wants to prove she's not the least talented member of her family. So when a new bakery called the While Away comes to town and offers a contest for young bakers she knows exactly how to do it. Plus she'll get to meet her idol, Puffy Fay.
But strange things start happening in the Mackson household when her father returns from his business trip he's suddenly lost his refined sense of taste. Without him to help her there is no way she'll win the contest
Missing her friend Emma who moved out of the country earlier in the year and mourning the fact she won't win the contest, Mimi retreats to the woods behind her house and finds herself drawn deeper in by a strangely familiar song. She meets a strange boy named Vik, he shows her parts of the forest she's never seen before.
What's more, he likes baking and together they find a book that tells all about the different ingredients Mimi could use for the contest. With this and Vik's help, Mimi can't help but win!
But things are getting stranger with her dad, and her sibling's romantic issues cause trouble as well. It all seems to lead back to her baking, but baking can't be magical, can it? As the contest approaches Mimi learns everything isn't what it seems and must choose once and for all what is most important to her.
Started this week
I'm not very far into it but I love the concept so far!
Animal Crossing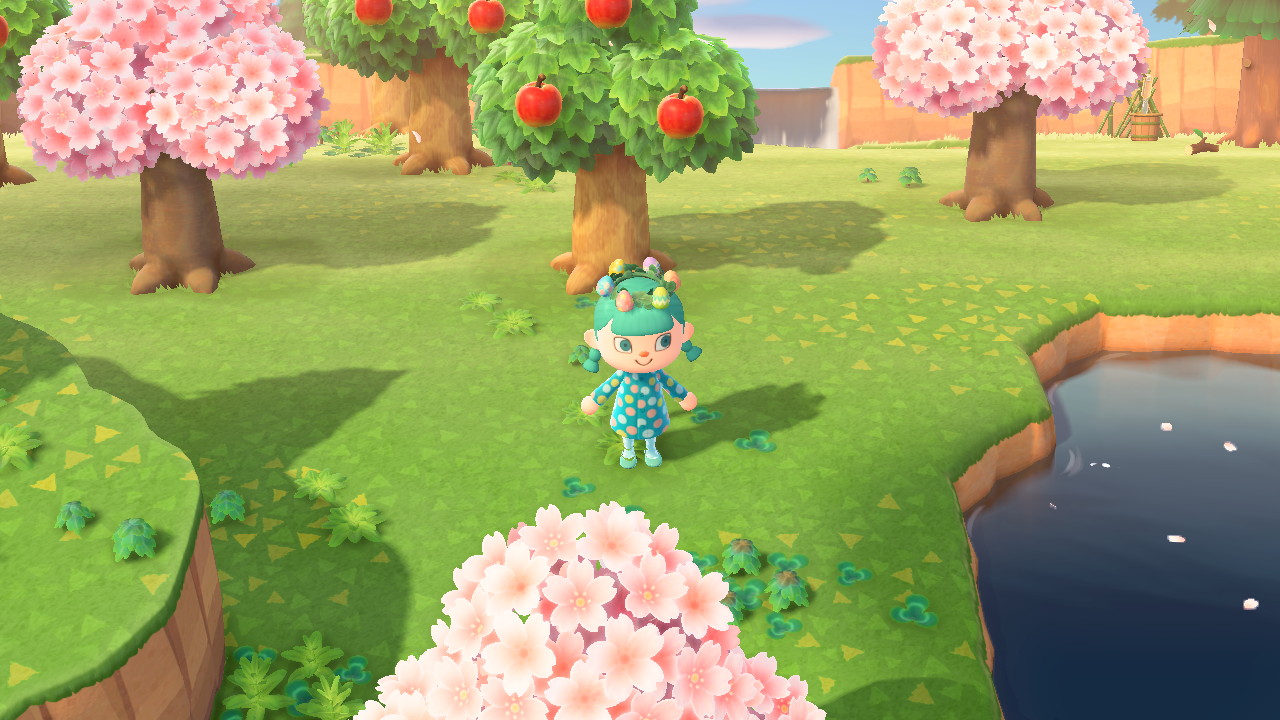 Let's be honest this is where I spent most of my week, I'm really enjoying the game. I'm looking forward to the Bunny Day stuff because I want to get rid of all those eggs.
Mental Health
My mental health isn't bad. I just did a grocery order for things to bake bread so that's going to be my focus this coming week, I'm also going to try to bake some desserts and organize the baking stuff I have. I'm trying to keep busy working on some project be it the blog or some creative project, or something like crochet. I can't say that I don't want to get out, because I do. However, I'm doing the best I possibly can staying in.
I hope you all are staying safe and doing the best you can be in this trying time!
Photo by Brett Sayles from Pexels